In 2009 a group of incredible women started the SpreadLuv Movement. The organisation hosts career guidance days at schools in and around Gauteng and aims to help the youth of South Africa make informed decisions about their futures.
"We started it after meeting a group of teenagers at a care centre and realising that our young people are having an incredibly difficult time accessing information about their study and career options," says Kgomotso Mokoena CEO of the SpreadLuv Movement, "Our goal is to provide as much career guidance information to as many learners as we can".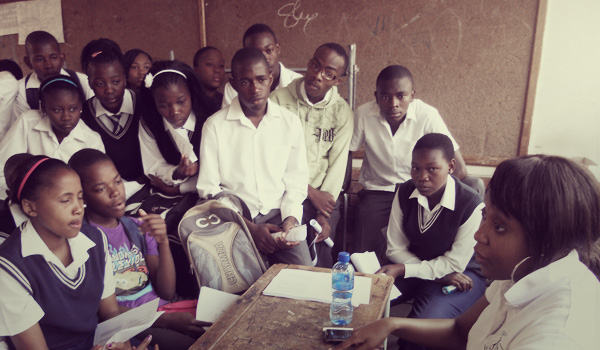 Targeting mostly under-resourced schools in townships and rural areas in and around Gauteng the organisation aims to empower those that need it most. "We are confident that by providing our learners with not only information but real-life accounts of the careers they are interested in, we are making it simpler for them to make choices," Mokoena says, "If our learners make informed choices the first time, they are less likely to drop out of tertiary institutions and can make effective use of existing state funding".
What makes this organisation great is that it is giving young people a reason to be excited about their futures, "They often say they are inspired because they can see it's possible for them to live the lives they want," Mokoena says, "In addition to the information we give them, they also get to meet volunteers, many of whom have similar backgrounds to the learners and are now young working professionals".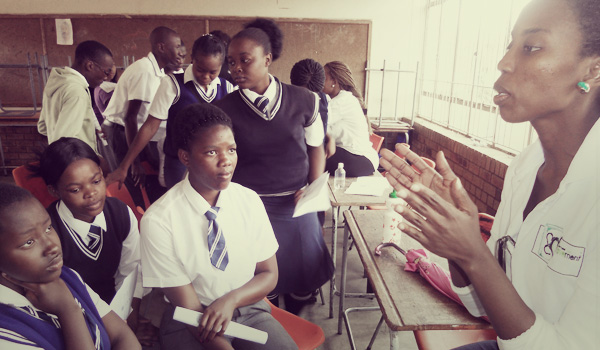 Providing the learners with materials to take away to keep is the team's main challenge, "We mostly need our pamphlets printed for learners," she says, "But we would like to offer small stationary packs for learners in the future with basic materials they need at school".
The SpreadLuv Movement is also always on the hunt for more volunteers between the ages of 18 and 35 to provide insight into a field they're studying or work in.
This is the SpreadLuv Movement's story of help. If you would like to help:
Cell: 082 697 2046
Email: [email protected]
Facebook: http://www.facebook.com/SpreadLuvMovement?fref=ts
Twitter: @SLMguide
To read more stories like these visit www.youcanhelp.co.za