Not everyone knows this, but the people pushing their trolleys full of junk all over our cities, or trolley people as Rowen Anderson calls them, actually have method to their madness. Although they may not know it, these pioneers are pushing our country towards a first world culture of recycling when they collect the recyclables we dump in a big pile. And so too are the buyers of their goods – recycling companies such as the one owned by Rowen's family, Wastewant Youth Recycling Cooperative.
"One Friday a month we have a braai and give boerewors rolls and blankets to the people who made more than R20 selling us their recyclables. They can easily make R30 a day by collecting and selling cardboard, paper, glass, tins and plastic, to us. We don't accept copper and things like that though, as it could encourage criminal activity," says Rowen.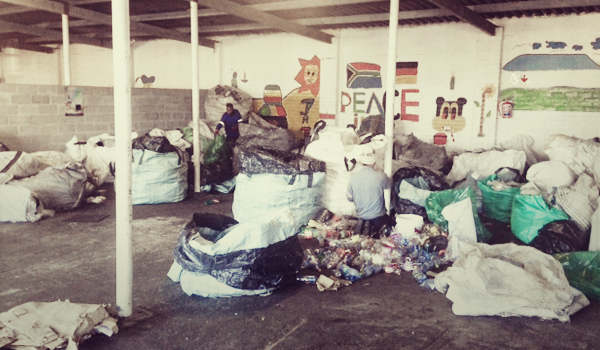 But that's not where this story of help ends. Rowen was touched by these and other street people whose lives had been near destroyed by drugs, alcohol abuse and gambling at ages as young as 12. He knew he possessed the means to make a difference, so he partnered with Elim Night Shelter in Elsiesrivier, Cape Town. They started an empowerment project a year ago which had its grand opening in June this year.
"At the end of the day lots of unqualified, hungry people were still sleeping on the streets. Carlos (Carlos Mesquita, chairman of the Elim Night Shelter) and I decided to empower the people from the shelter with employment. Many of them had it all before they ended up there, and those are the people we are trying to assist with an opportunity to get back into society."
Once someone has been at the shelter for a certain period of time and shown commitment to being rehabilitated by staying clean and doing their chores, they are rewarded with a job at the recycling grounds next door. Here they earn wages and are trained in sorting and what to buy from the trolley people – an entire recycling operation run by people from the shelter and only overseen by Rowen.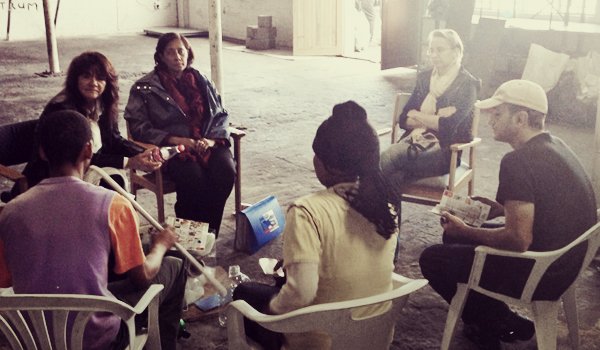 "The big idea is to move people who have grown in their skills to the head office in Durbanville where they would have a little more responsibility. There they would need to travel and be responsible for bailing and granulating."
As this is a cooperative anyone can and is encouraged to get involved and share skills and knowledge. But, says Rowen, they don't need money. "What we need is for big corporates and groups to get on board with recycling so we can create more jobs for these people. Where waste and rubbish was always seen as an expense, we can now buy it from them, making it an income and opportunity to reduce their carbon footprint."
To read more stories like these visit www.youcanhelp.co.za
This is Rowen' story of help.
If you would like to help:
Rowen Anderson
(t) 021 820 4105
email: [email protected]