Indifference is a powerful weapon, easily injected into entire atmospheres, hearts and minds.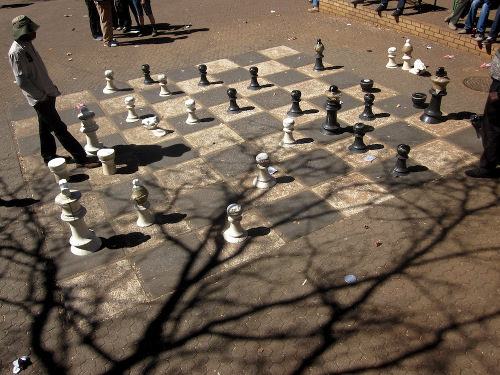 Since the beginning of The Troyeville Bedtime Story, a never-ending Joburg tale that began with a stinking pile of neglected rubble in 2011, my eyes and heart tend toward what appears to be impossible, dysfunctional, overwhelming. I am long suffering from a beautiful affliction.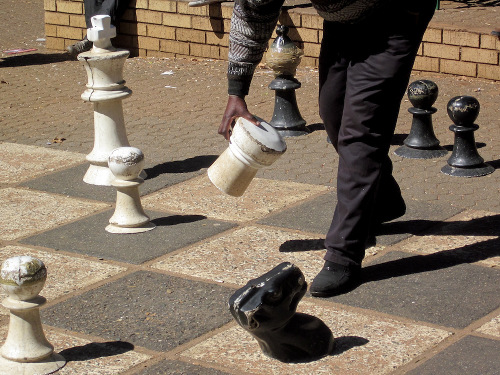 There are many shortages in this golden town, albeit sadly, none of small and larger catastrophes. Overwhelmed? Perhaps many people here tend to find their emotional survival lies in a kind of normal, and strangely acceptable, carelessness. "It's all too much," the common refrain permeating scary stories around the dinner tables of the well-fed and watered. Agashem.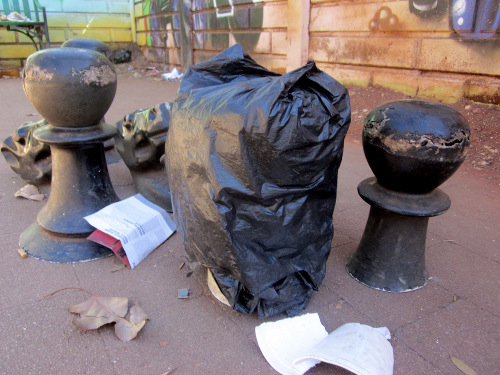 I fall in love with the falling apartness of the chess sets in Joubert Park. The chess players, our heart-beating-fast inner city's most interesting strategists, have been playing with these unholy sets for years. Lost has become found, plans have been made, gaffer tape wound round, black plastic bags have transitioned to rooks. I am transfixed. The eyes of the players are wholly focused on the game. Watch them. You see foresight, the grapple with decision, you see deliberation, great reaches into memory and, inevitably, you see consequence.
The broken pieces? They are nothing. They are just a matter for resourcefulness.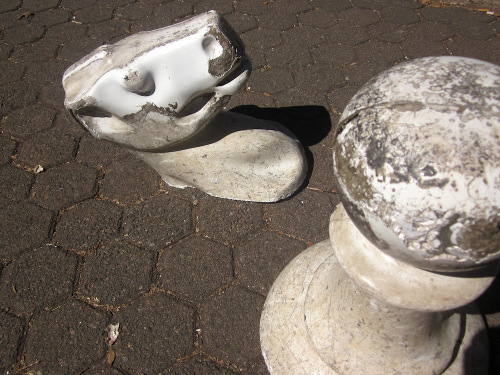 What more interesting cultures could there be to realise any great remaking of what so many think of as an impossible place, a place to forget? We only have to look I am sure, but for now, what more could the regenerators want than a community of strong people with the practiced ability to imagine outcomes? How can we learn to live with the potential catastrophe of the only thing to do in the end — our homework, consideration of every possibility and then, intuitively, take a risk — even sometimes, and inevitably, to make a wrong move.
Here are people that understand that failure is as precious as success.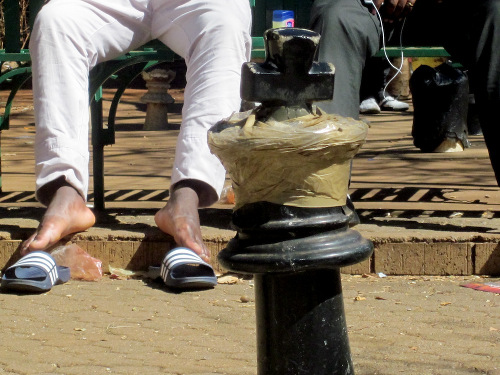 Contemplation.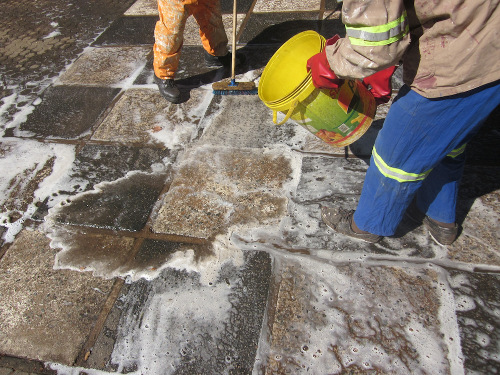 Over the last increasingly odd year and a half around the chess sets, I have made the acquaintance of poets and attorneys, artists, Commonwealth tournament players and many young and not so young people in Joubert Park. On a visit there a few weeks ago, I met a man who calls himself Black Dog with a straight face. He told me he prefers not to materialise his illusions and accused me of doing that. It was a fond charge — I could see that in his eyes, but I have been thinking about it ever since. He may be right. Who can be sure what will result from realising a dream?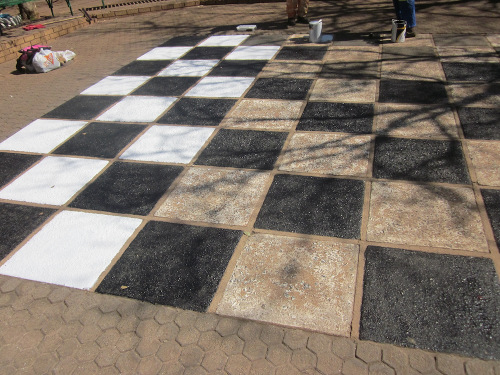 My blown away and delighted congratulations to the Johannesburg Development Agency for donating two new giant chess sets to the players in Joubert Park as part of their social investment programme.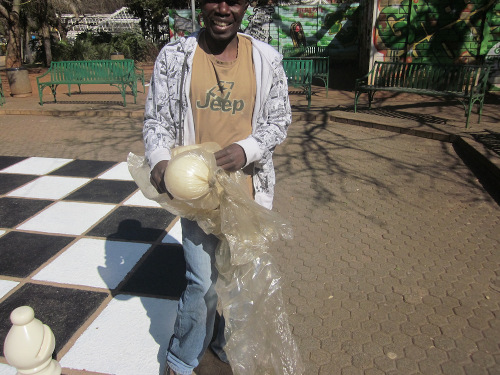 I thought I might take the old pieces and try persuade the Johannesburg Art Gallery to keep them for a heritage collection about Johannesburg in 2013, but the players have moved them — to two brand new (years old) boards that have never been used, because they've never had any pieces, broken or not. Children who have been watching the adults play for years with big eyes, are now getting a shot at learning the game.
Go and see. Take your own board. Go play.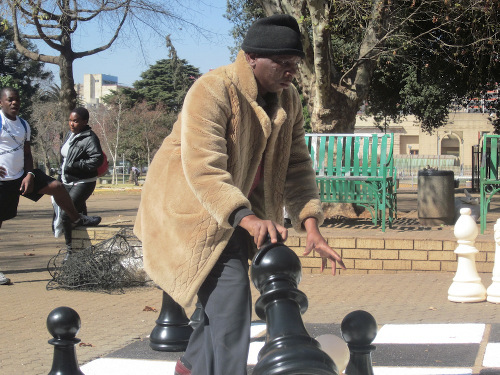 When you see goat's piss turning into gasoline in front of your face as the latest pontificating power-monger drives past in a BMW 7 series to have celebrity-style talks about who is right and who is wrong, you can be happy you are not bothering to attend that meeting. Not that you were invited but because indifference can be steered in more useful directions.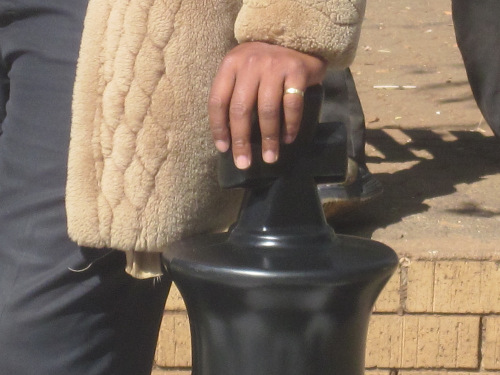 These photographs were taken by my friend, the photographer and artist Johannes Dreyer. If you would like to see more, there is a Zugzwang Yourself Gallery here on my blog.
A Zugzwang, by the way, is a moment in chess or in Joburg or in love where there appears to be no right move.